The farm CANTINE LENOTTI is situated in Bardolino, a town in the North of Italy, 25 Km from Verona, on the banks of Lake Garda.
Lake Garda and the province of Verona are the ideal site for a farm like ours, specializing in the production of high-quality wines.
Lake Garda is the largest lake in Italy. It is famous all over the world for its mild climate and its natural and artistic beauties that attract a great number of tourists all through the year.
As a matter of fact the beneficial effect that the lake exerts on the climate and the morphological features of the hills surrounding the banks of the lake have favoured the development of a flourishing agriculture based almost exclusively on vine and olive growing. These two activities, together with tourism, are fundamental in the local economy.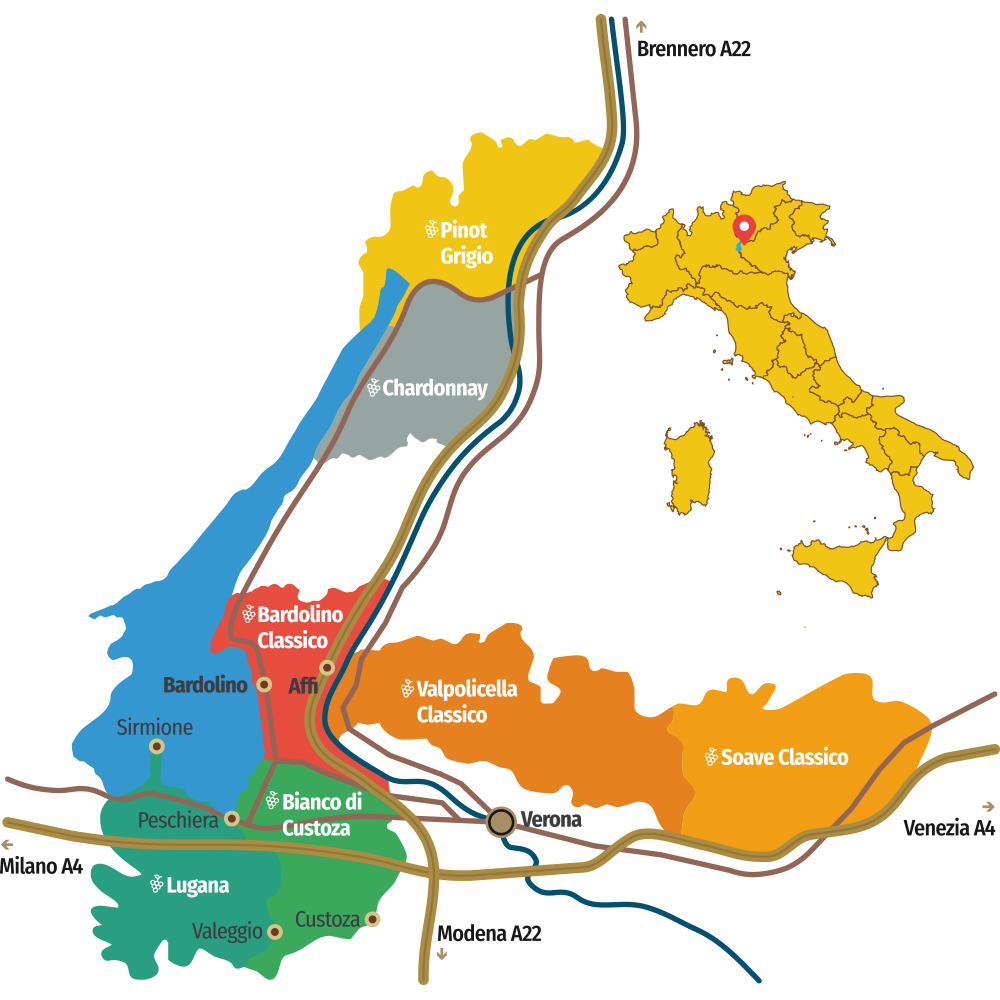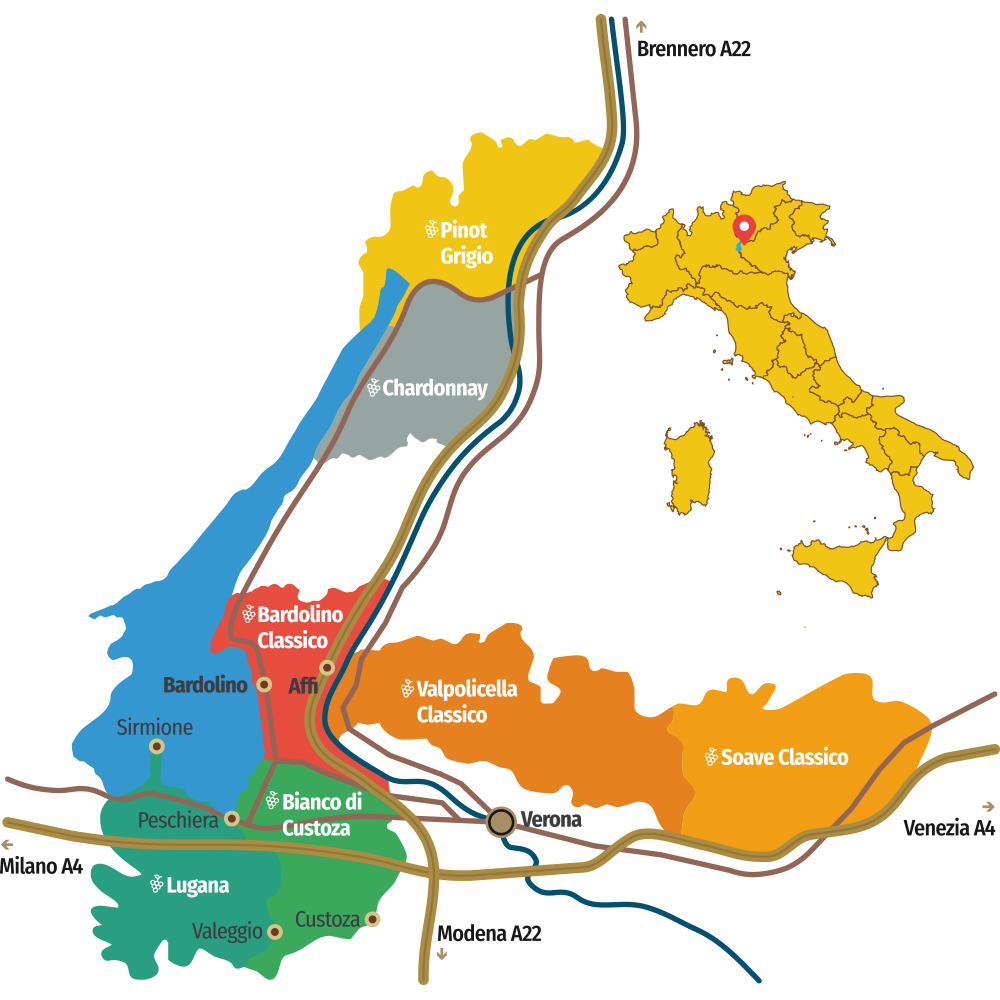 The province of Verona, including the surrounding territories on the East side of Lake Garda, is the most important zone in Italy for vine growing as far as the quantity as well as the varieties of the produced wines are concerned. Wines that nowadays are already famous all over the world such as "Bardolino", "Valpolicella" and "Soave", in the export markets white wines like "Custoza", "Lugana" and "Pinot Grigio", red wines such as "Amarone della Valpolicella", "Recioto della Valpolicella" and "Cabernet Sauvignon" as well as rosè wines such as the classical "Chiaretto Bardolino" are gaining more and more success.
The farm is situated in Bardolino and is harmoniously set in the lake landscape, characterised by wonderful vineyards and olive-groves. It is easy to reach it: it is on the main road "Statale Gardesana" of Lake Garda, not far from the highways Brennero-Modena (5 Km from the exit Affi-Lake Garda) or the Milan-Venice (15 Km from the exit Peschiera).
In our shopping centre, open to the public, you can find all our wines and special gift boxes.